Air Duct Maintenance and HVAC Cleaning Services in Utah and Salt Lake Counties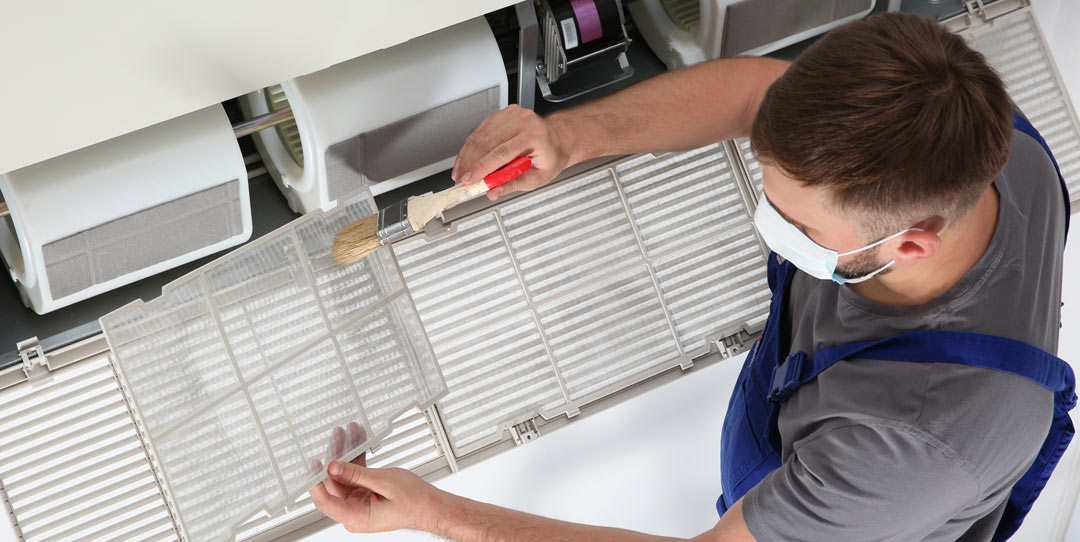 Keep Your Air Ducts Clean, Keep Your Home Healthier!
As dirt and other contaminants build up inside your HVAC system's air ducts, it can put a strain on your system, increasing energy bills and dirtying the air within your home. Dust particles, pet hair and other allergens can keep circulating throughout your Utah residence if the HVAC system is not cleaned regularly and air ducts are not well maintained.
Let Spring Clean Carpets help extend the life of your HVAC system and improve the air quality inside your home with our residential air duct and HVAC cleaning services! Call us for your home in Saratoga Springs, Lehi, Cedar City and other cities in Salt Lake and Utah Counties.
Our HVAC Cleaning Process
With over 10 years in the HVAC cleaning business, we've fine-tuned our air duct maintenance process to ensure that indoor air is clean and that your system runs smoothly

Testing the Air Handler Unit
We start by testing your air handler for proper operation. This is the unit that distributes air throughout your home and in some cases may be the source for poor air quality.

Cleaning the Air Handler
Once we determine that the air handler is working as it should, our team will thoroughly clean and sanitize the unit.

Cleaning Vent Registers
All of the vent registers or vent grilles that cover air ducts will be removed and thoroughly cleaned.

Cleaning the Air Ducts
From here, the entire air duct system will be cleaned and deodorized.

Replacing Grilles and Testing the System
To finish up, all vent registers will be reinstalled and the air handler will be tested again for proper operation.
Our HVAC cleaning team uses modern equipment to remove all contaminants completely for squeaky clean air ducts. We'll also check that HVAC filters are replaced when they need to be so that air ducts stay cleaner for longer.
Maintain your home's HVAC system and keep the air you breathe clean; contact Spring Clean Carpets today!